No matter what your Ford vehicle needs, we've got genuine parts for all occasions here at Courtesy Ford South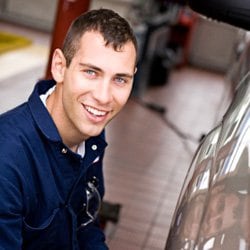 Ford cars are among the most durable and high-quality vehicles on the market, so when it comes time to replace their parts and components, why would you trust anything other than genuine Ford parts? At our dealership, we're proud to say we employ a host of Ford parts experts who're ready and willing to help you find the right replacement parts for your F-150, Escape, Explorer, Bronco Sport or Ranger. With the help of our parts team, you'll get the most out of your crossover, SUV or truck for years to come.
Don't Skimp on Quality for Your Ford
When you've invested in a F-150, Escape, Explorer, Bronco Sport or Ranger for your family, choose only what's best for it when the time comes to replace parts or order accessories. Trust the Ford experts in our Abbeville parts center to equip your crossover, SUV or truck with the exact parts it needs. Manufacturer-designed parts or manufacturer-recommended parts are always best because they're hand-chosen by the same people who designed and built your vehicle. They're guaranteed to fit your vehicle, work great for a long time, and save you money in the long run by not having to be replaced every few months.
Order a Ford Part from Courtesy Ford South
Instead of scouring the internet for the right part in the Louisiana area, use our online parts order form and allow our parts team to do the legwork for you. Our team will track down the Ford part you need so that you can install it yourself or have our expert service team take care of it for you. Contact our parts team with any questions that you have, or if you are unsure which Ford part you need for your crossover, SUV or truck.